Notorious north-east criminal jailed for assaults on court staff and police officer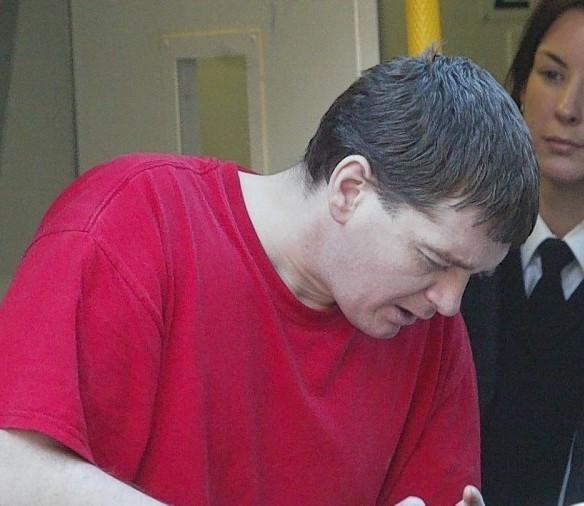 Ian Norrie outside court
A notorious north-east criminal who has been in jail for seven months will serve nine more for assaulting staff at a court house and a police officer. Ian Norrie appeared at Peterhead Sheriff Court yesterday having previously admitted carrying out the assaults. He had repeatedly declined bail since being arrested for the offences.
The court heard Norrie, of St Andrew s Drive, Fraserburgh, was suffering from serious liver problems and felt that time in prison would allow him to seek medical attention. The 45-year-old had attempted to butt a G4S security guard in the court building in May last year and then kicked out at a sergeant at Fraserburgh police office during a strip search in November. He was represented in court by defence agent Iain Jane.
Mr Jane said his client had become a bit of a mess following the death of his own mother to a terminal illness last year.
Mr Norrie didn t deal with that period at all, he added.
There are, however, glimmers of hope the most recent period of remand has allowed him to stabilise his health.
And he has had severe warnings from specialists in Aberdeen about the effects of both legal and illegal substances are having on his liver. If he were to resume those activities he would be effectively writing his own suicide letter. On reasons for not seeking bail, Mr Jane added: Mr Norrie believed it (prison) would help him get off illegal substances, and it would help him to grieve. Sheriff Andrew Miller sentenced Norrie to 12 months in jail for the attacks, which will be backdated to November.
He was given a further nine months for breaching a supervised release order by becoming involved in crime at the time of his assault on a police officer. Branding Norrie as having a very significant record , he also imposed a supervision order to get the accused help with his background issues. Yesterday, Norrie admitted to the sheriff that he needed help .
Register for our free newsletter
[1]
More from the Press and Journal
References
^ Register for our free newsletter (www.pressandjournal.co.uk)